Astrox 99 play Badminotn Racket
The Astrox range has been developed for players who are looking for power and sharp smashes. The badminton rackets in this range are equipped with NAMD technology, which allows the nanomaterial to be attached directly to the graphite fibre so that the shaft can store energy and redistribute it at the moment of impact. 
The result is a powerful and explosive hit.
Take advantage of the Yonex Astrox 99 Play racquet and use a more affordable version of the Astrox 99 Pro. Despite the similar design, the Astrox 99 Play has a softer shaft for a more forgiving and accessible feel. The head balance is still there to provide weight and impact to your attacks while the 4U weight (around 83g) will give you some maneuverability.
In terms of technology, the Astrox 99 Play features the Slim Shaft for improved air penetration and maximum aerodynamics. The Rotational Generator System (RGS) offers intelligent weight management by applying the counterweight theory.
Located at the ends of the racquet head as well as the shaft, you get the benefits of head weight on the offensive end without losing manoeuvrability on the low hand game. 
The addition of Tungsten in key areas of the racquet head (Power Assist Bumper) provides a direct energy transfer to maximize the power of your shots.
More accessible, the Astrox 99 Play will suit offensive profiles!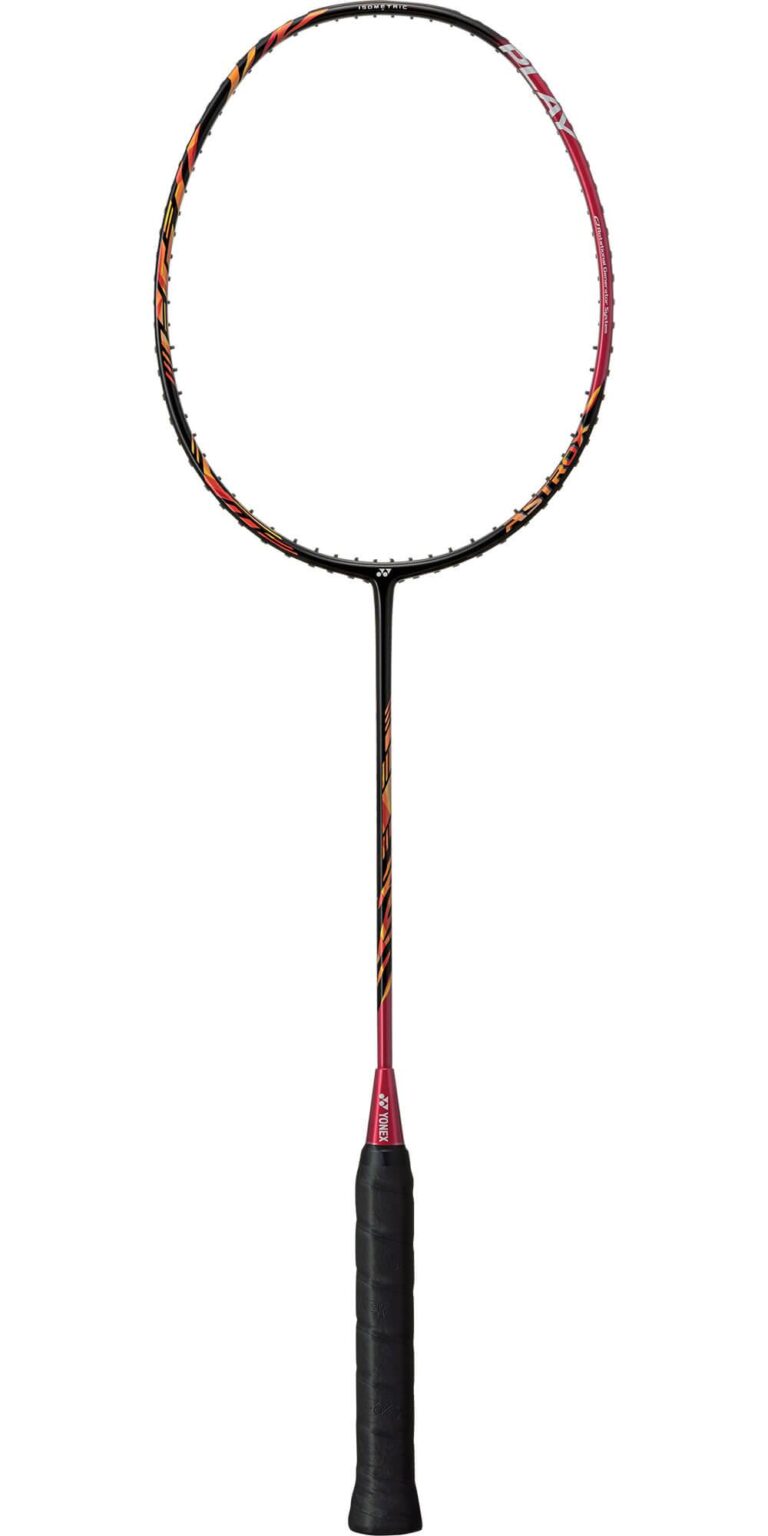 Beginner —- Advanced
0%
Light —– Head Heavy
0%
Light —- Heavy Racket
0%
FLEXIBLE —– STIFF
0%
| | |
| --- | --- |
| BRAND | YONEX |
| MODEL SERIES | Astrox 99 Play |
| STRING TENSION RANGE | 20-28LBS |
| PLAYER LEVEL | Beginner / Intermediate |
| PLAYER STYLE | POWER |
| RACKET BALANCE | HEAD HEAVY |
| FLEX | MID-FLEX |
| WEIGHT | 4U, 83g (± 2g)  |
| COUNTRY OF ORIGIN | CHINA |