Yonex Nanoflare 600 Badminton Racket
Replacing the Nanoray, the Yonex Nanoflare range allows the meeting between ultra-fast speed and exceptional repulsion. Thanks to the latest technology (Sonic Flare System and Torayaca M40X – new carbon fiber), these racquets are designed for players looking for precision and maneuverability.
Get the most out of the court with the Yonex Nanoflare 600 and its high tolerance. With its soft 83 gram handle profile, this Yonex racquet will be ideal for players looking for good length without losing the maneuverability that is so valuable in the forward area.
The design of the Nanoflare 600 features a subtle blend of white, sky blue and navy blue. Like the Nanoflare 700 and 800, the Sonic Flare System is also present. This new racquet incorporates Torayca M40X carbon fiber for longer life and better feel on the court.
For an even more interesting playing experience, Yonex has equipped the Nanoflare 600 with a new process called VDM for Vibration Dampening Mesh. Located on the sides of the racquet head, this new material ensures that the vibrations caused by racquet/swing impact are absorbed twice as much. In addition, the Japanese firm has equipped the Nanoflare 600 with the Solid Feel Core.
The frame has an Aero Frame geometry. More refined, the racquet head gains in responsiveness and speed of execution for better control of the wheel and the game. On the shaft side, the New Built-in T-Joint offers greater stability of the racquet head while ensuring maximum lightness. The Control Support Cap will convince you with grip changes that are as effective as they are powerful.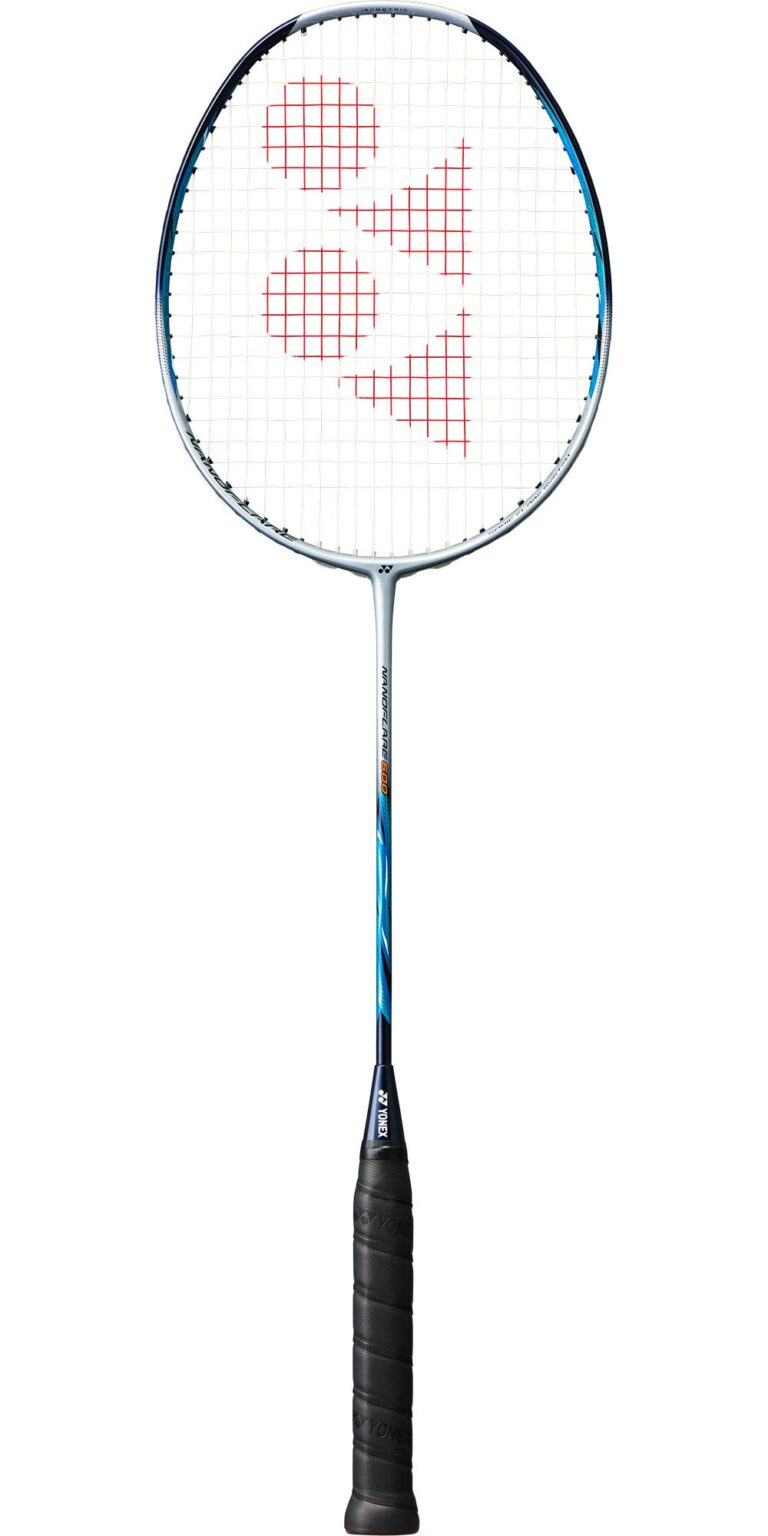 Beginner —- Advanced
0%
Light —-Head Heavy
0%
Light —- Heavy Racket
0%
FLEXIBLE —- STIFF
0%
| | |
| --- | --- |
| BRAND | YONEX |
| MODEL SERIES | Nanoflare 600 |
| STRING TENSION RANGE | 20-28 lbs |
| PLAYER LEVEL | INTERMEDIATE+ |
| PLAYER STYLE | SPEED |
| RACKET BALANCE | HEAD LIGHT |
| FLEX | VERY FLEXIBLE |
| WEIGHT | 4U 83g (± 2g)  |
| COUNTRY OF ORIGIN | JAPAN |