Yonex ArcSaber 11 Badminton Racket
For Better  control
The Yonex Arcsaber series consists of snowshoes designed to increase your steering control. Thanks to increased rigidity and know-how acquired over a decade, Yonex Arcsaber snowshoes allow you to keep the steering wheel in the court with maximum regularity.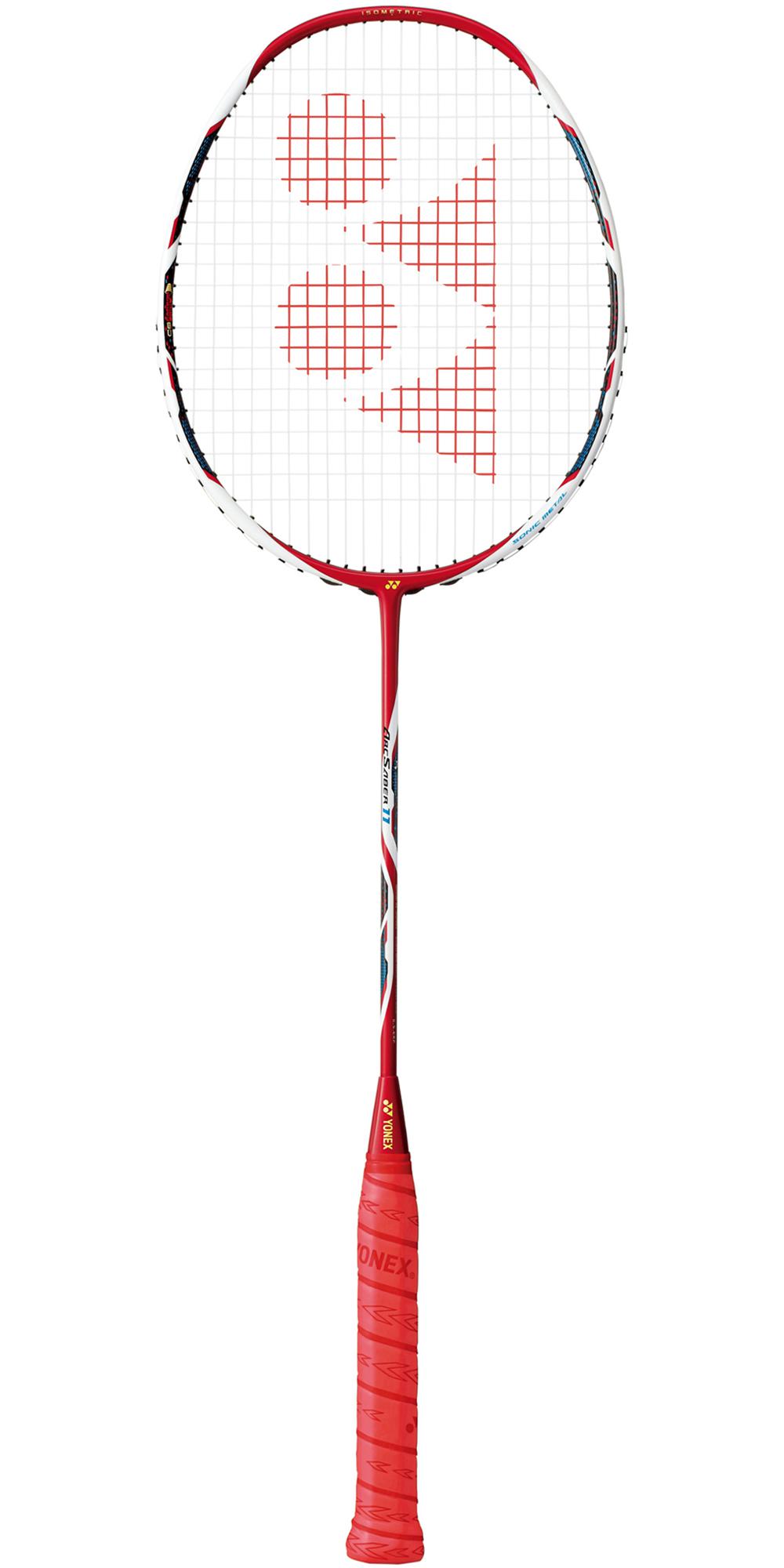 Beginner —- Advanced
0%
Light —-Head Heavy
0%
FLEXIBLE —- STIFF
0%
Light —- Heavy Racket
0%
| | |
| --- | --- |
| BRAND | YONEX |
| MODEL SERIES | Arcsaber 11 |
| STRING TENSION RANGE | 20-24LBS |
| PLAYER LEVEL | Intermediate + |
| PLAYER STYLE | POWER |
| RACKET BALANCE | BALANCED |
| FLEX | STIFF |
| WEIGHT | 3U, 88g (± 2g)   |
| COUNTRY OF ORIGIN | JAPAN |
3
The Arcsaber series often allows Yonex to test its latest cutting-edge technologies for avant-garde frames.
Would you like to acquire a legendary racquet that allows you to control the pace of the game with surgical precision? Then choose the Yonex Arcsaber 11 2017 in a new colour! Rigid with perfect balance, this frame shouldn't prevent you from exploiting its striking power.
With a redesigned metallic red design, this badminton racket made entirely of high modulus graphite is equipped with the technological spearhead of the Nanoray 800: Sonic Metal. This system offers a new ultra-light, resistant and repellent alloy. Placed at the top of the racket head, it provides optimal nervousness and responsiveness, as well as a very dry hitting sound.
The Arcsaber 11 2017 features the Neo CS Carbon Nanotube. This compound placed on the sides of the frame will maximise your power on every shot. At the shaft, the Ultra PEF includes a polyethylene fibre in order to drastically limit vibrations and provide maximum shock resistance.