Yonex Astrox 100 ZX Badminton Racket
For powerful Players

The Astrox range has been developed for players looking for power and spiked smashes. The badminton rackets in this range are equipped with NAMD technology, which allows the nanomaterial to be fixed directly to the graphite fibre so that the shaft can store energy and redistribute it on impact. This results in high-powered and explosive strikes.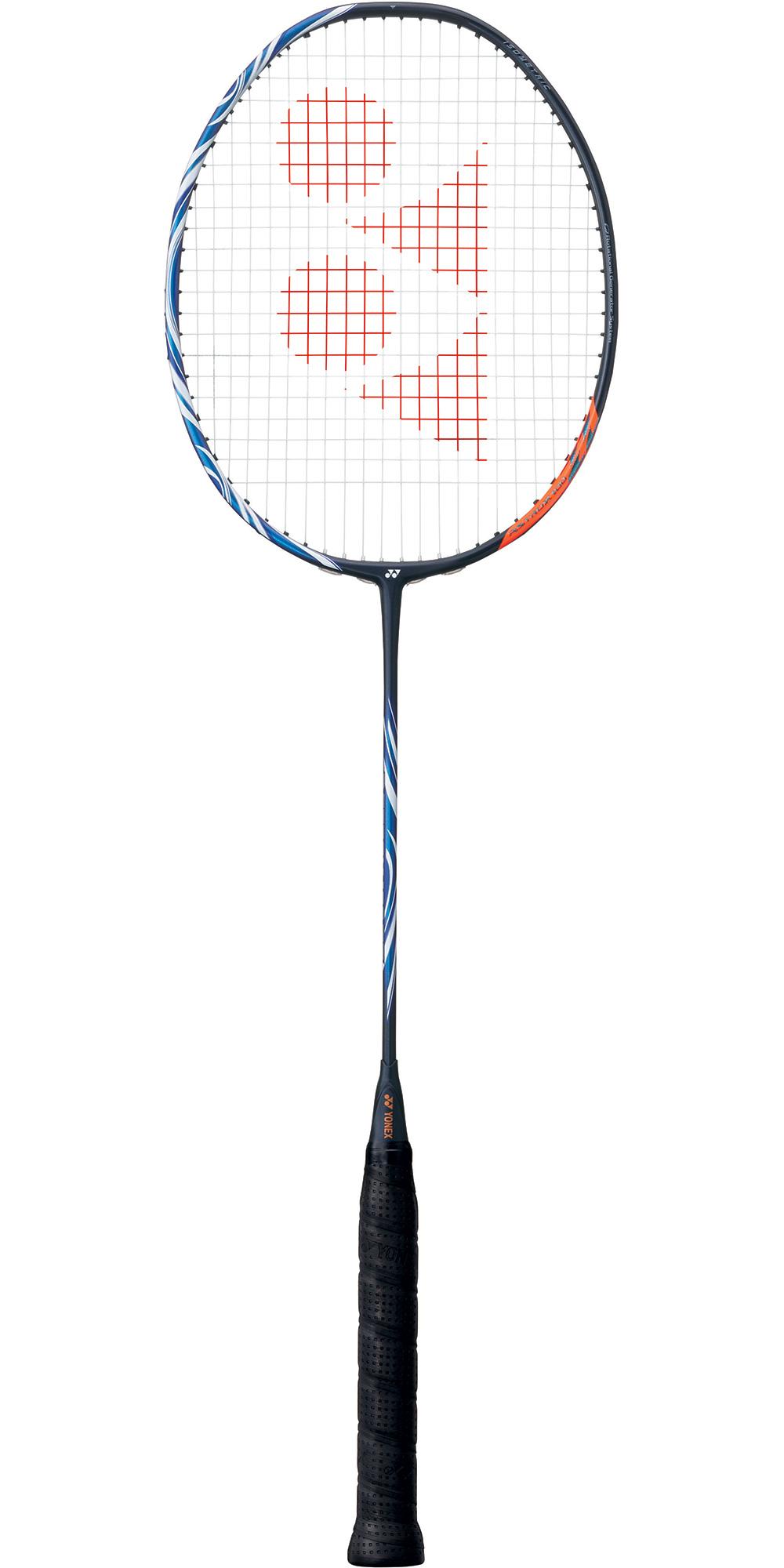 | | |
| --- | --- |
| BRAND | YONEX |
| MODEL SERIES | ASTROX |
| STRING TENSION RANGE | 21-29LBS |
| PLAYER LEVEL | ADVANCED |
| PLAYER STYLE | POWER |
| RACKET BALANCE | HEAD HEAVY |
| FLEX | VERY STIFF |
| WEIGHT | 3U, 88g (± 2g)  |
| COUNTRY OF ORIGIN | Taiwan |
The little sister of the Astrox 100 ZZ, the Yonex Astrox 100 ZX racket has an identical profile combining a very rigid shaft with a balance at the head for badgers looking for maximum power! This demanding Yonex frame integrates a multitude of technologies but also materials that live up to expectations.
As far as materials are concerned, the Japanese company has opted for high modulus graphite and the Namd process for the shaft. Offering additional power, this technological advance stores energy to be released on your next shot. Also present in the shaft, Rexis fibre and Extra Slim Shaft provide maximum performance. Designed in Japan, this shaft is then shipped to Taiwan to finalise the design of the Astrox 100 ZX. At the base of the shaft, the Energy Boost Cap/Plus works on the flexibility and repulsivity of the shaft for total power.
The Rotational Generator System (RGS), the flagship of Astrox snowshoes, will seduce you with its clever weight distribution. By adjusting the weight in three key areas (Top of Frame, T-Joint and Butt Cap), the RGS accentuates the power of your shots on the offensive phases with a very present head weight. When you're on defence or just in the front area, the balance at the front is almost invisible for better manoeuvrability.
Placed at the head of the racquet, the Solid Feel Core reduces vibration caused by racquet/steering impact for an improved playing experience. The Aerobox frame, on the other hand, acts on stability and air penetration to ensure better whipping and ideal stringing of your shots.