Yonex Astrox 22 Badminton Racket
Super-light racket
Are you looking for the lightest possible racquet but you also expect this racquet to bring you responsiveness and percussion on your baseline hits? The all-new Yonex Astrox 22 is for you! Rigid in the head, it incorporates the latest Yonex technology and with only 68 grams, become the leader on the court.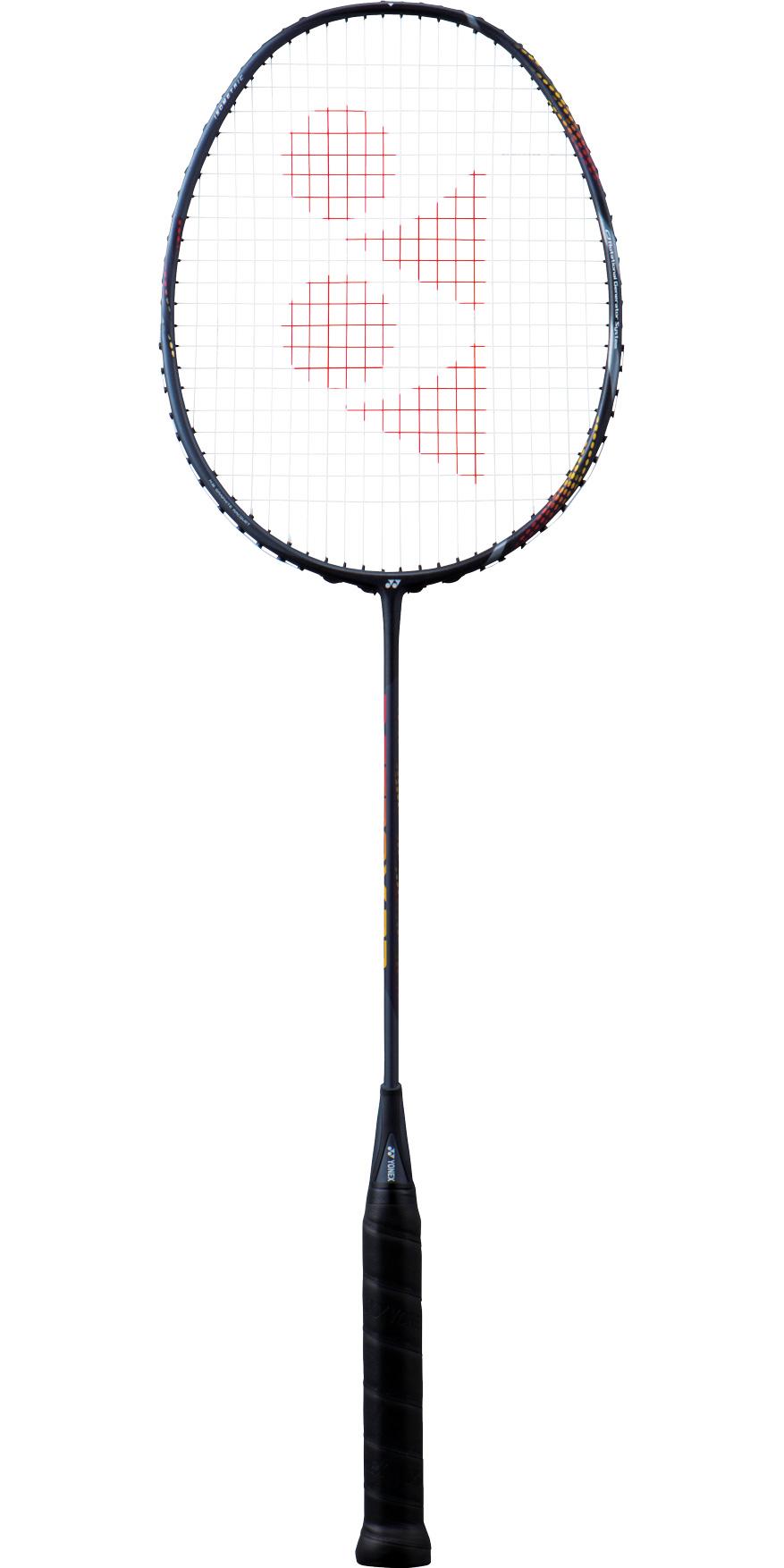 Beginner—-Advanced
0%
Light —-Head Heavy
0%
Light —- Heavy Racket
0%
FLEXIBLE —- STIFF
0%
| | |
| --- | --- |
| BRAND | YONEX |
| MODEL SERIES | Astrox |
| STRING TENSION RANGE | 20-28LBS |
| PLAYER LEVEL | Intermediate + |
| PLAYER STYLE | POWER |
| RACKET BALANCE | HEAD HEAVY |
| FLEX | STIFF |
| WEIGHT | 7U, 68g (± 2g) |
| COUNTRY OF ORIGIN | TAIWAN |
The Astrox 22 features the Rotational Generator System: applying counterbalance theory, the brand distributes the weight harmoniously over the entire frame to give you a redesigned attacking game. With an improved angle of attack of approximately 2.3°, you can take the lead over your opponent with a powerful attack. The Aero+Box frame will give you more aerodynamics for better responsiveness and stability on every shot.
The rigid shaft and ultra-light weight of the racquet will also give you more responsiveness and maneuverability for quicker hitting action. Behind this black frame tinted with red, orange and yellow is a maneuverable and powerful racquet!