The Astrox range has been developed for players looking for power and spiked smashes. The badminton rackets in this range are equipped with NAMD technology, which allows the nanomaterial to be attached directly to the graphite fibre so that the shaft can store energy and redistribute it on impact. This results in high-powered and explosive strikes.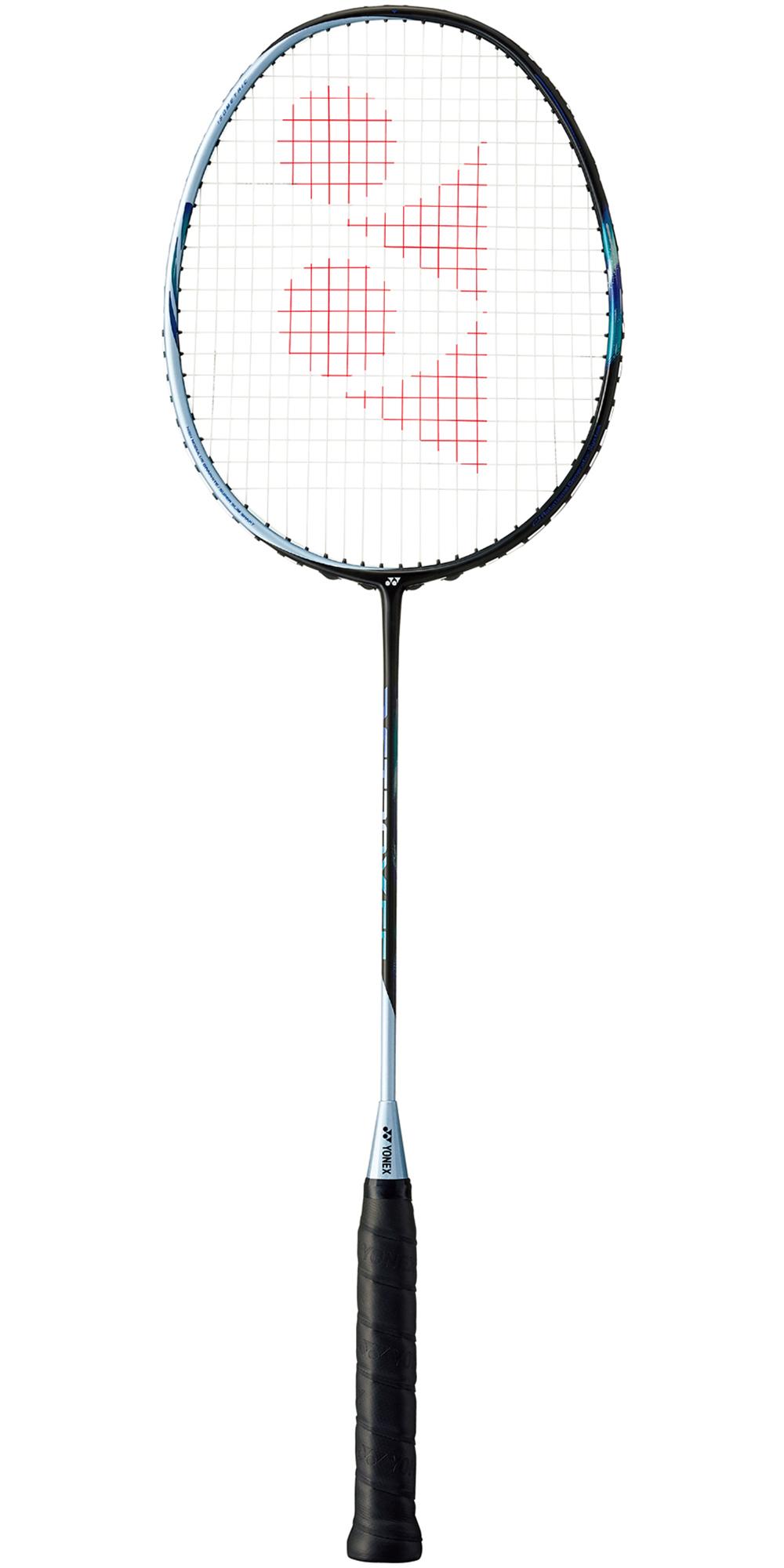 | | |
| --- | --- |
| BRAND | YONEX |
| MODEL SERIES | ASTROX 55 |
| STRING TENSION RANGE | 19-24LBS |
| PLAYER LEVEL | Beginner, Intermediate + |
| PLAYER STYLE | POWER |
| RACKET BALANCE | BALANCED |
| FLEX | MEDIUM |
| WEIGHT | 4U 78g (± 2g)  |
| COUNTRY OF ORIGIN | JAPAN |
Looking for a badminton racket with exceptional offensive power?
The Yonex Astrox 55 and its devastating smash will allow you to get rid of your opponents in a very muscular way.
Its design is seductive and sleek, with the sobriety of black blending perfectly with the aerial patterns in light colours such as blue and white. These patterns wrap all along the racket, giving it a certain dynamism. A bit like a tornado or a hurricane, reminding us how powerful it is.
As a top-of-the-range snowshoe requires, it features high-quality materials and technologies with interesting innovations.
For example, the Rotational Generator System that allows the transition to the next stroke to be made smoother and faster. Another example is Namd, a graphite material with a completely new dimension. Unheard of in the world of badminton, this innovative material is designed to significantly improve the adhesion of graphite and resin fibres by attaching the nanomaterial directly to the graphite fibre. In concrete terms, the shaft can withstand greater bending by storing energy, which will be released on impact to provide a striking and explosive smash. The T-joint integrated by Yonex gives a durable and highly resistant one-piece frame.
Note that this Astrox 55 is the lightest in the Astrox range, at 78 grams. Its thin handle (G5) also makes it more manoeuvrable and fast.