The Astrox range has been developed for players looking for power and spiked smashes. The badminton rackets in this range are equipped with NAMD technology, which allows the nanomaterial to be attached directly to the graphite fibre so that the shaft can store energy and redistribute it on impact. This results in high-powered and explosive strikes.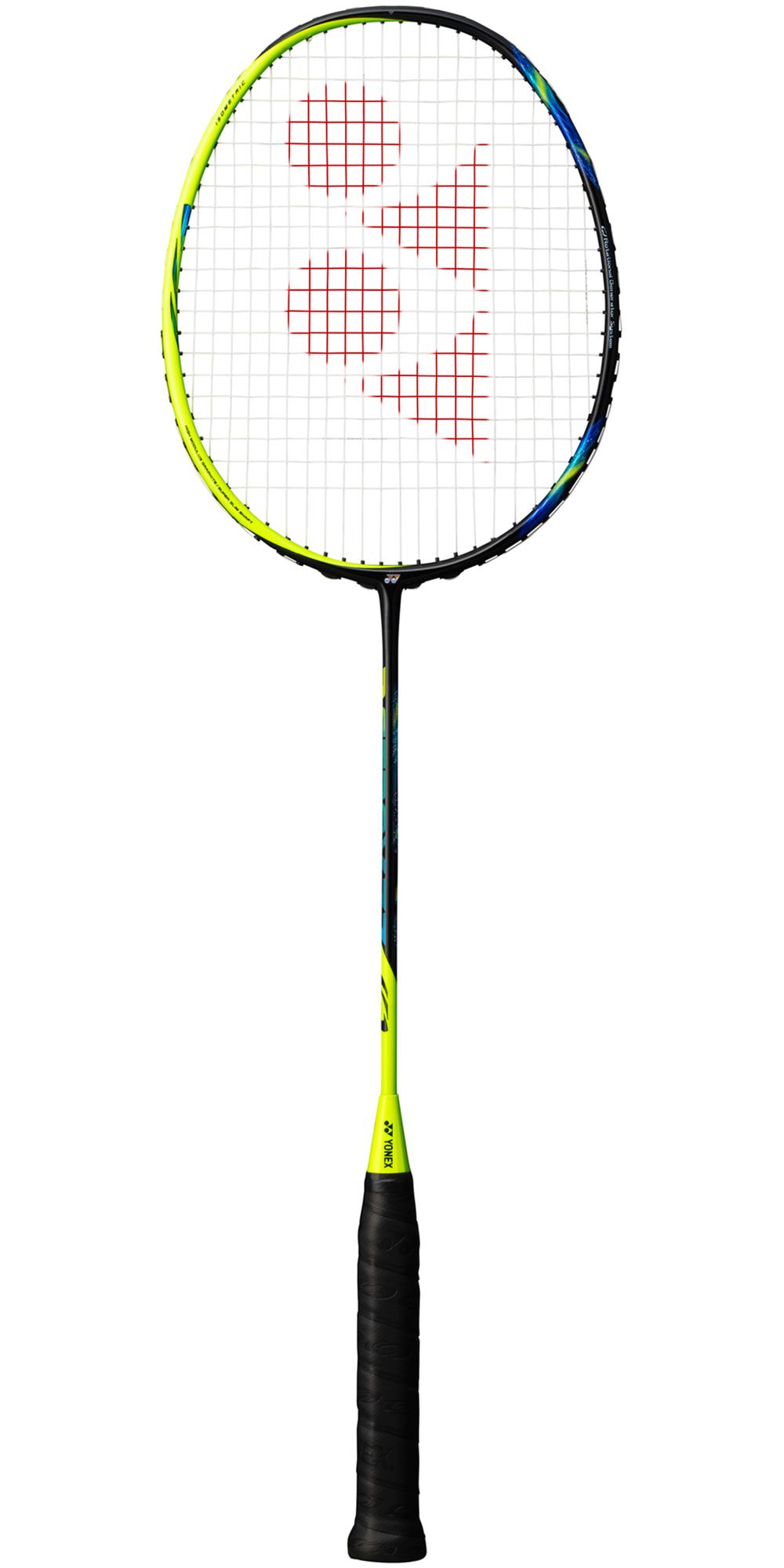 | | |
| --- | --- |
| BRAND | YONEX |
| MODEL SERIES | ASTROX 77 Yellow |
| STRING TENSION RANGE | 21-29LBS |
| PLAYER LEVEL | Intermediate+ |
| PLAYER STYLE | POWER |
| RACKET BALANCE | HEAD HEAVY |
| FLEX | MEDIUM |
| WEIGHT | Yellow 4U, 82g (± 2g)  |
| COUNTRY OF ORIGIN | JAPAN |
Eagerly desired by our community and the brand's fans in general, the 4U version of the Japanese giant's latest bomb is coming to badminton worlds! With the yellow Yonex Astrox 77 4U racket, the Japanese badminton giant is launching its brand new range of badminton rackets with a profile as promising as its look.
The first side is coloured bright yellow, a symbol of dynamism. The second side has a new star pattern to give character to the design. From the first glance, the Astrox 77 asserts its identity by looking like no other Yonex racket. A unique status, which echoes innovative technical features.
Don't stop at its classic combination of a semi-rigid with a strong head balance and a 4U weight (83g average). The Astrox 77's technological arsenal is a game-changing experience with a unique feel.
This is due in part to the Rotational generator system, which uses counterbalance theory to distribute the weight harmoniously across the racket. By cleverly distributing these weights over the top of the racket head, the T-joint + shaft, and the bottom of the shaft, the Astrox 77's high head weight is as discreet in play as it is effective in attack, for a new vision of versatility. Another benefit: an improved angle of attack of 2.3° on average, for more opportunities to take stock of the offensive phases.
In terms of power/repulsion, the Astrox 77 also benefits from all-carbon Namd, a revolutionary graphite with a composition that directly integrates nano-materials (instead of incorporating them into the frame resin). This provides a more direct and efficient link between resin and graphite, allowing the entire frame to store energy in advance during fast hits and release it back into the steering wheel.
The combination of Namd with the traditional Nanometric, a refined and highly resistant graphite design to boost swing speed and repulsion, offers a major step towards more power and explosiveness for a devastating attacking game.