Yonex Astrox 88d pro Badminton Racket
The Astrox range has been developed for players looking for power and a strong smash. The badminton rackets in this range are equipped with NAMD technology, which allows the nanomaterial to be attached directly to the graphite fibre so that the shaft can store energy and redistribute it at impact. The result is a powerful and explosive strike.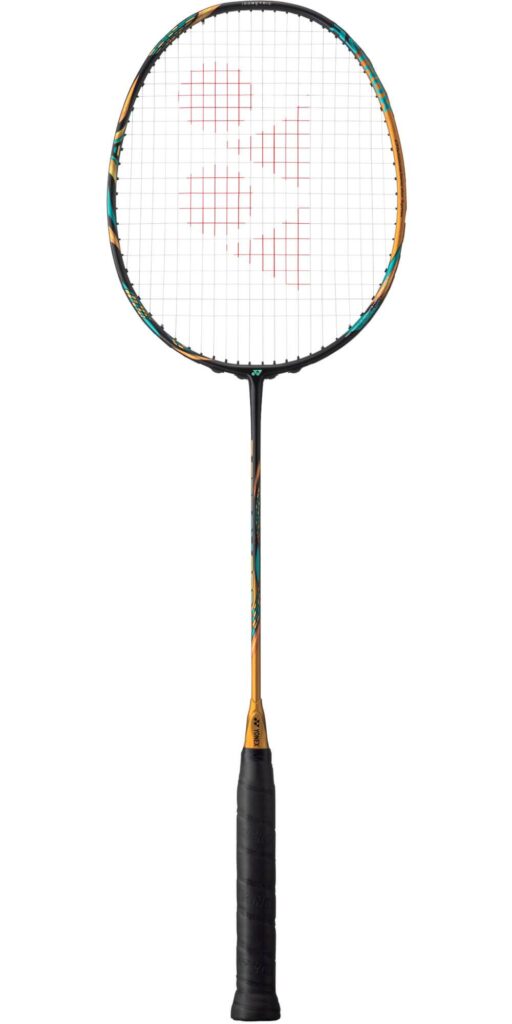 Beginner —- Advanced
0%
Light —- Head Heavy
0%
Light —- Heavy Racket
0%
FLEXIBLE —- STIFF
0%
| | |
| --- | --- |
| BRAND | YONEX |
| MODEL SERIES | ASTROX 88D pro |
| STRING TENSION RANGE | 21-28LBS |
| PLAYER LEVEL | Advanced   |
| PLAYER STYLE | POWER |
| RACKET BALANCE | HEAD HEAVY |
| FLEX | STIFF |
| WEIGHT | 3U-G4 4U-G5 (± 2g)  |
| COUNTRY OF ORIGIN | JAPAN |
Beat your opponents with the Yonex Astrox 88D Pro (3U-G4) racquet and its powerful offensive profile! Stiff and head-balanced, this racquet offers unbeatable hitting power. The stiff shaft will increase the aggressiveness of your shots.
The Rotational Generator System (RGS) is the flagship technology of Astrox racquets. It eliminates the sensation of head balance while providing maximum offensive power through the application of counterbalance theory. In addition, a new process has been introduced to slightly increase the sweetspot and allow greater string movement while promising durability and lightness: Volume Cut Resin.
In terms of frame shape, this Yonex racquet continues to rely on the Aero+Box Frame for the perfect combination of feel and aerodynamics, while the Solid Feel Core process will reduce vibration for greater comfort.
At the shaft level, the slim Extra Slim Shaft acts as a repellent and aerodynamic shaft for maximum efficiency. Inside the shaft, Namd Technology tightly bonds nano-materials to carbon fibres to improve the power of your shots. Finally, the Energy Boost Cap Plus allows you to adapt the performance of the shaft according to the type of hit you are making. On the one hand it increases the flexibility of the shaft for full power, on the other hand it guarantees a very good control of the shuttlecock by stabilizing the shaft.
The Astrox 88D Pro is the ideal shaft for doubles players who prefer to play from the baseline. The Astrox 88D Pro is a perfect match for the Astrox 88S Pro with its more versatile profile for those who prefer to play at the net and in the forehand area.