Under a sublime look combining the power of red and the sobriety of black with magnificent stellar patterns, this Yonex badminton racket is adorned with the latest innovation made in Japan: the Rotational generator system.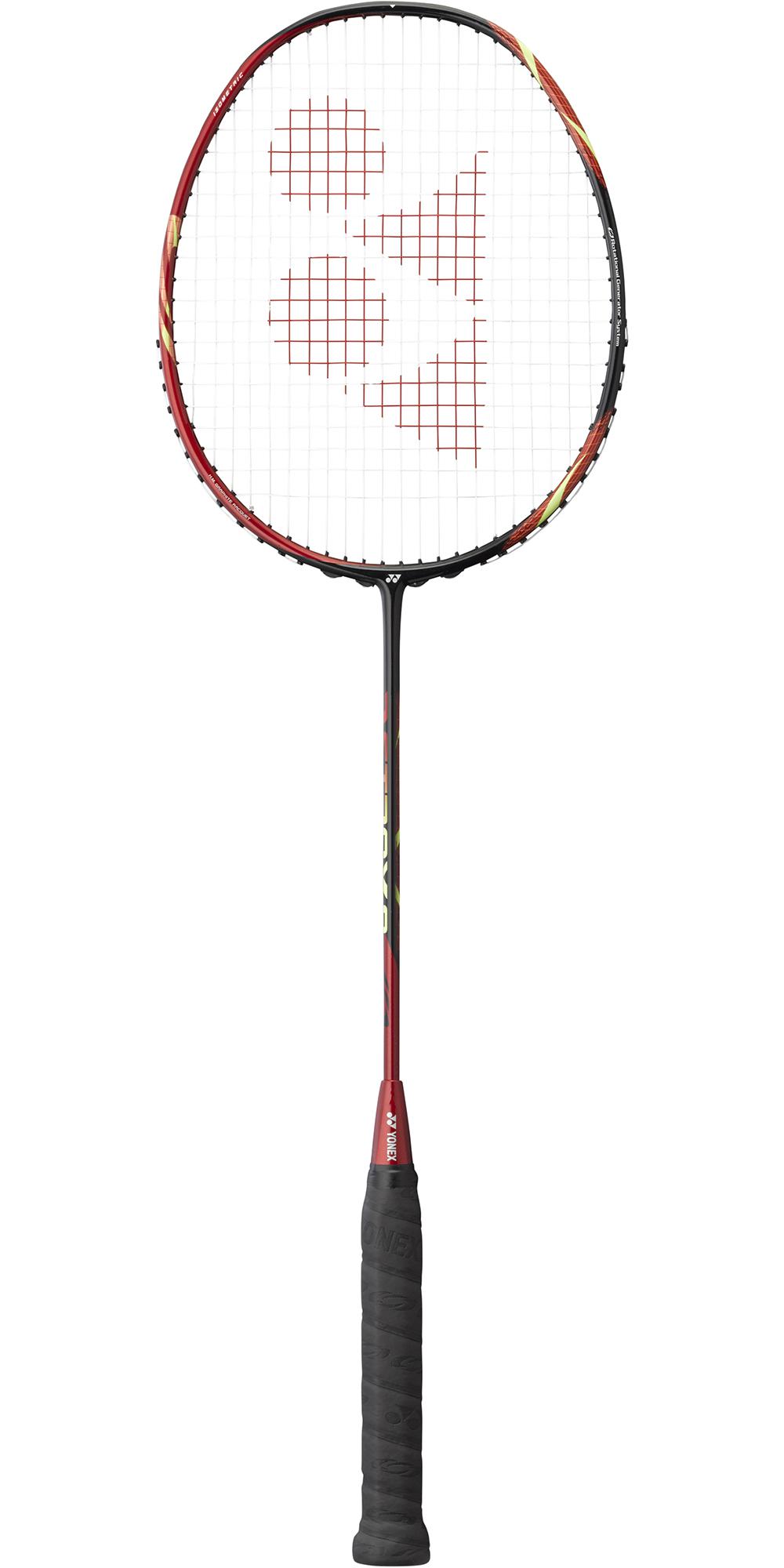 | | |
| --- | --- |
| BRAND | YONEX |
| MODEL SERIES | ASTROX 9 |
| STRING TENSION RANGE | 20-28LBS |
| PLAYER LEVEL | Beginner, Intermediate |
| PLAYER STYLE | POWER |
| RACKET BALANCE | HEAD HEAVY |
| FLEX | STIFF |
| WEIGHT | 4U, 83g (± 2g) |
| COUNTRY OF ORIGIN | TAIWAN |
Applying the theory of counterbalance, the brand harmoniously distributes the loads over the entire frame to give you a rethought offensive game, for a new vision of versatility. The angle of attack is improved by an average of 2.3°, for more opportunities to conclude the exchange with percussion.
In addition, thanks to more advanced aerodynamics, the Aero+Box frame will offer you more responsiveness, but also more stability with every shot played. At the shaft level, the addition of technologies with numerous benefits, such as the Control Support Cap or the Built-in T-Joint for example, will reinforce the power of attraction of this Yonex racquet.