The Astrox range has been developed for players looking for power and spiked smashes. The badminton rackets in this range are equipped with NAMD technology, which allows the nanomaterial to be attached directly to the graphite fibre so that the shaft can store energy and redistribute it on impact. This results in high-powered and explosive strikes.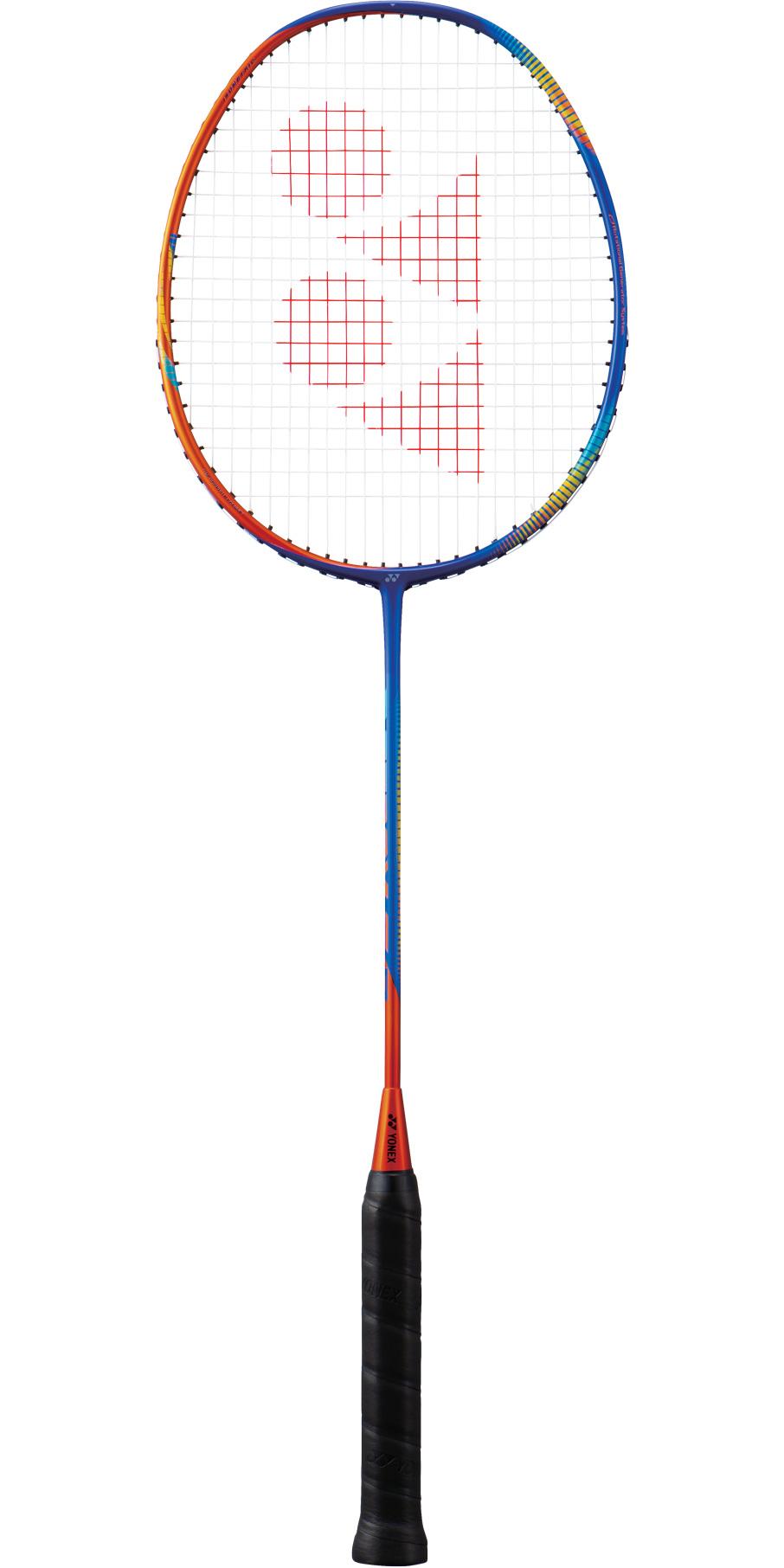 BRAND
YONEX
MODEL SERIES
ASTROX FLASH BOOST FB

 

STRING TENSION RANGE
20-28LBS
PLAYER LEVEL
Beginner, Intermediate
PLAYER STYLE
POWER
RACKET BALANCE
HEAD HEAVY
FLEX
Flexible 
WEIGHT
6U, 73g (± 2g) 
COUNTRY OF ORIGIN
CHINA
Looking for extreme manoeuvrability without putting power aside? Then the latest addition to the Astrox range may be just the thing for you! With 73 grams on the counter and a flexible profile in mind, the Yonex Astrox FB takes the ultra-light market to a new level. All without breaking the bank!
The Astrox FB features the latest Yonex innovation: the Rotational Generator System, underneath its electric blue/orange design. By applying counterbalance theory, the Japanese company distributes the loads over the entire frame to give you an improved angle of attack of 2.3°. This makes your attacks more powerful and gives you the edge over your opponent. The suppleness of the stem will give you a better length of wheel.
For maximum versatility, Yonex Badminton has fitted the Astrox FB with the Aero+Box frame. The redesigned frame shape will give you more aerodynamics for more responsiveness, but also more stability during your shots. Combined with the light weight of the racquet, you get a versatile frame that is as versatile as you want it to be.