Yonex Duora 33 Badminton Racket
Marketed since September 2015, the Yonex Duora range is characterised by an original concept of a racket with a variable action depending on the face used. Thanks to a system of fusion of different materials in a single frame, and a work of aerodynamics different from one side to the other, the Duora has a sense of use promoting for example power or maneuverability.
The Yonex Duora 33 is one of the new additions to the Yonex badminton catalogue for 2018. Specially designed to meet the expectations of beginners, this frame features a soft shaft for more power and forgiveness, as well as a perfectly neutral balance and a 4U weight for more manoeuvrability.
The futuristic design of the Yonex Duora 33 features the Dual Optimum system, which offers different playing qualities depending on which side of the racquet is used during the rally, whether it is for forehand or backhand.
The Duora 33 will be accessible to a wide range of badminton players thanks to the high quality finish of the world's number one badminton brand and a price point that suits this audience. If you're looking for a racquet that offers power, comfort and manoeuvrability, this is the racquet for you.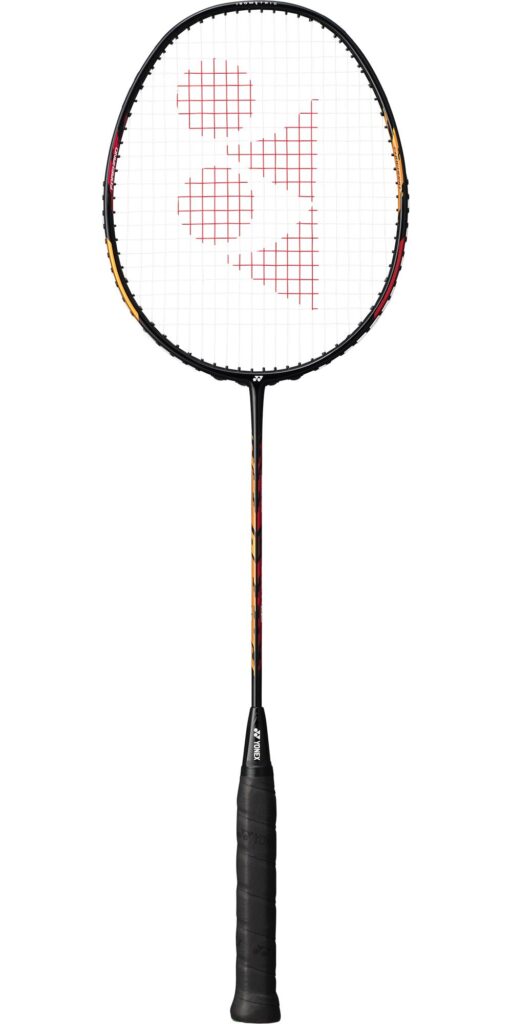 Beginner —- Advanced
0%
Light —-Head Heavy
0%
Light —- Heavy Racket
0%
FLEXIBLE —- STIFF
0%
| | |
| --- | --- |
| BRAND | YONEX |
| MODEL SERIES | DUORA 33 |
| STRING TENSION RANGE | 19-24 lbs |
| PLAYER LEVEL | Beginner, Intermediate |
| PLAYER STYLE | POWER/SPEED |
| RACKET BALANCE | BALANCED |
| FLEX | MEDIUM |
| WEIGHT | 4U-G4 82g (± 2g)  |
| COUNTRY OF ORIGIN | TAIWAN |