Yonex Duora 55 Badminton Racket
Marketed since September 2015, the Yonex Duora range is characterised by an original concept of a racket with a variable action depending on the face used. Thanks to a system of fusion of different materials in a single frame, and a work of aerodynamics different from one side to another, the Duora has a sense of use favoring for example power or maneuverability.
Entrust your game to the Yonex Duora 55 2019 badminton racket, and enjoy a versatile frame with an attractive price/performance ratio for regular practice. The Duora 55 conceals a proven semi-rigid/neutral pairing in terms of versatility, as well as a 3U weight offering a good compromise between power and maneuverability.
On the technical side, this Yonex racquet benefits from the beta version of Nanometric. This material offers a superior frame stiffness thanks to a higher density of graphite, also allowing an overall lighter frame. In the end, the Duora 55 benefits from this Nanometric ß to offer control, manoeuvrability and repulsion through the enrichment of the racquet head.
The aerodynamics of the Duora 55 have also been improved with the Aero+Box frame geometry. Thanks to the hybrid shape of these two Yonex star mouldings, the racquet offers a good compromise between stability and whip speed.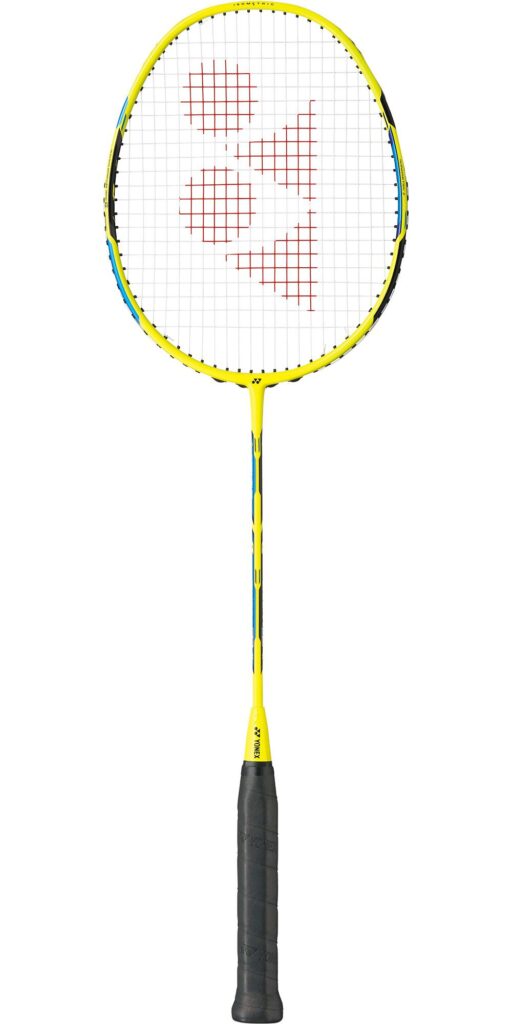 Beginner —- Advanced
Light —-Head Heavy
0%
Light —- Heavy Racket
0%
FLEXIBLE —- STIFF
0%
| | |
| --- | --- |
| BRAND | YONEX |
| MODEL SERIES | DUORA 55 |
| STRING TENSION RANGE | 20-24 lbs |
| PLAYER LEVEL | INTERMEDIATE+ |
| PLAYER STYLE | POWER/SPEED |
| RACKET BALANCE | BALANCED |
| FLEX | EXTRA STIFF |
| WEIGHT | 4U 82g (± 2g) |
| COUNTRY OF ORIGIN | TAIWAN |