Yonex Nanoflare 800 LT Badminton Racket
Replacing the Nanoray, the Yonex Nanoflare range allows the meeting between ultra-fast speed and exceptional repulsion. Thanks to the latest technology (the Sonic Flare System and the Torayaca M40X – new carbon fibre), these rackets are designed for players looking for precision and manoeuvrability.
Handle the shuttlecock like no other with the Nanoflare 800 LT! Offering an almost identical profile to the Nanoflare 800, this frame features a stiff shaft and neutral balance for maximum versatility and responsiveness. The 5U weight adds to the manoeuvrability. The Nanoflare 800 LT has a grey base and yellow and blue on the shaft and sides of the racquet head to give it a dynamic look.
The Torayca M40X carbon fibre used in this racquet is the best graphite on the market today and offers greater resistance to torsion, providing an exceptional playing sensation and a longer lifespan. The Sonic Flare System is a blend of high modulus graphite and Torayca M40X fibre that provides greater repulsion for increased shuttlecock acceleration and racquet head stability.
The racquet head is fitted with the Razor Frame, which provides minimal air resistance through incredible thinness. This gives you more whip and speed for an ideal combination of strokes. In addition, the Vibration Dampening Mesh (VDM) absorbs the vibrations caused by your strikes for greater stability and maximum comfort in play.
The Ultra Slim Shaft allows the shaft to be slimmed down without losing its rigidity for optimal responsiveness. The New Built-in T-Joint will increase the stability of your strokes while the Control Support Cap will ensure excellent manoeuvrability through fast grip changes.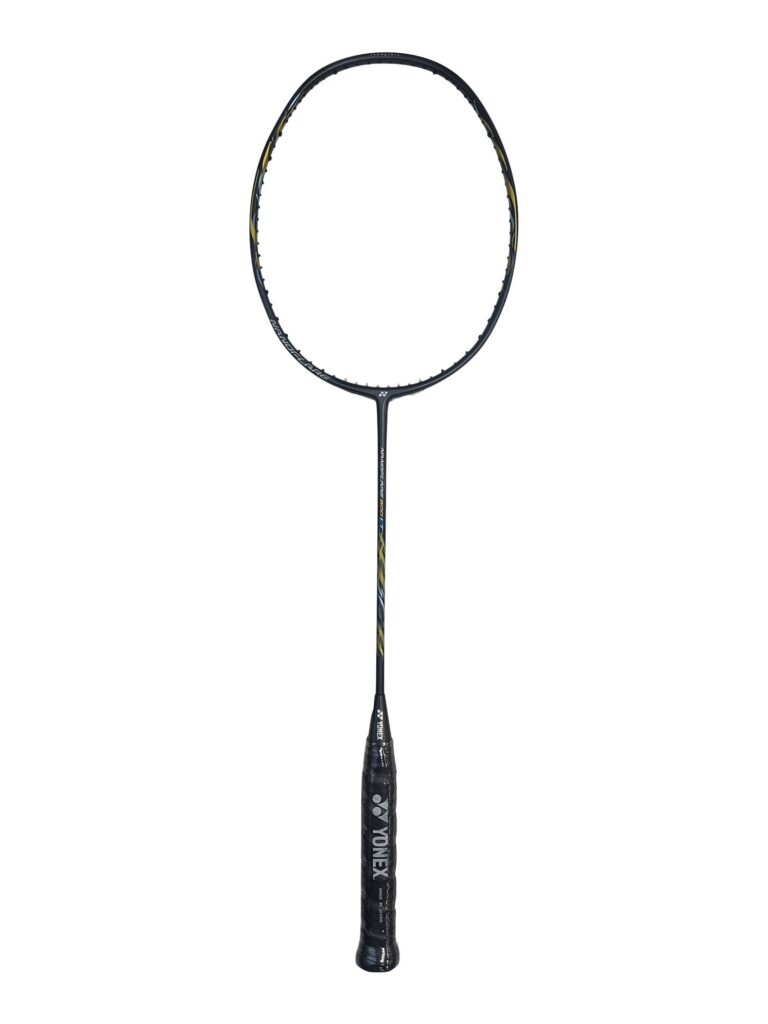 Beginner —- Advanced
0%
Light —-Head Heavy
0%
Light —- Heavy Racket
0%
FLEXIBLE —- STIFF
0%
| | |
| --- | --- |
| BRAND | YONEX |
| MODEL SERIES | Nanoflare 800 LT |
| STRING TENSION RANGE | 19-28 lbs |
| PLAYER LEVEL | BEGINNERS, INTERMEDIATE+ |
| PLAYER STYLE | POWER/SPEED |
| RACKET BALANCE | BALANCED |
| FLEX | MEDIUM |
| WEIGHT | 5U 78g (± 2g) |
| COUNTRY OF ORIGIN | JAPAN |